Summer 2018
Stress LESS!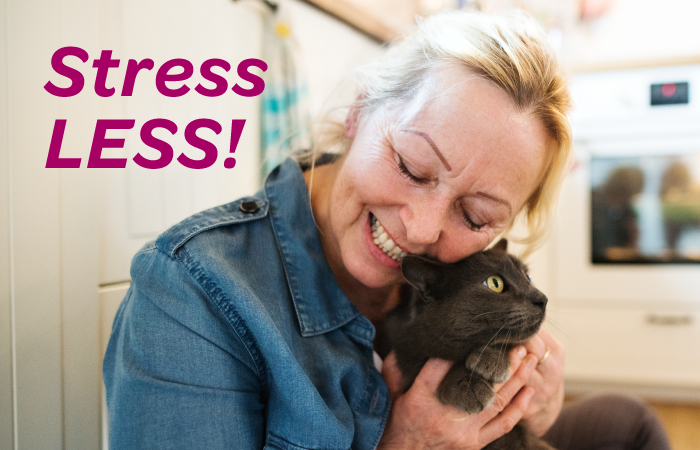 Want to stress less? Try these simple, evidence-based strategies from a Moda Health stress management specialist and health coach.
Spend time with friends — the furry kind count, too. Connecting with supportive company, releases the hormone oxytocin and produces a calming effect.
Enjoy a releasing breath. Inhale slowly and deeply through your nose and exhale out your mouth with an "ah" sound. Then, smile.
Break free from old habits by rewiring your brain. The more you repeat something, the stronger new neural networks become. Try meditating on gratitude. Silently repeat, "May I be grateful" as you breathe slowly and deeply. You can use, "May I be … " and substitute any adjective that helps.
Hit the pause button. Notice where you are, how you feel, what you can reach out and touch, and what you can see, hear, and smell at any moment.
There's an app for this, too. Check out relaxation sessions on Headspace or Calm.